If you want to see a precious California landmark in the process of being saved for future generations, mark your calendar to visit the Joaquín Castro Adobe near Watsonville.
The Castro Family
At one time, the California landscape was sprinkled with adobes. Depending on the means available to their builders, they might be low and squat or larger and more stately. In either case, they were a testament to the early Hispanic families who constructed them and lived on the land. In the last several decades, however, many of these structures have disappeared, making the few that remain even more significant as historical and cultural landmarks.
The two-story Castro adobe is the last surviving Mexican-era rancho hacienda in central California's Pajaro Valley. It has a rich history connected with the earliest Hispanic settlers in Alta California.
The Castro family arrived arrived in the Monterey area in 1776 with Juan Bautista de Anza's second expedition. Joaquín Isidro de Castro, an inválido or retired soldier, and his wife María Martina, had nine children.
Rancho San Andrés and the Adobe
Their sixth child, José Joaquín, was provisionally granted Rancho San Andrés, a four square league plot of land, by Governor Luis Antonio Argüello. In 1833 Governor José Figueroa confirmed the grant.
José Joaquín's son Juan José built the adobe sometime between 1848 and 1850, possibly with money gained in the gold fields of the Sierra foothills. Juan José, the owner, was well-known to Californios and American immigrants alike, and in 1852 was elected county supervisor.
Like many Californio landowners of the time, the Castro family lost their property in the 1870s, thanks to a series of lawsuits. Juan José died in poverty in 1877. The home passed into the hands of a man named William Patterson of San Francisco.
The Adobe in the 20th and 21st Centuries
The Castro Adobe was then occupied by a number of families into the late 20th century. The last owners were the family of Edna Kimbro, renowned art historian and preservationist, who campaigned to have the building restored as a state historic park after it was severely damaged during the 1989 Loma Prieta earthquake.
The building is of immense historical value. It is being restored thanks to the efforts of Friends of Santa Cruz State Parks, who have worked tirelessly to make the building available to the public.
Visiting
Visitors can come to the adobe during its monthly open house. Docents, some of whom are Castro family descendants, offer tours of the building, including its upstairs fandango room, where the Castros put on numerous parties, according to Californio custom.
While you are there, you can also visit the cocina, one of the few original early California rancho kitchens still preserved.
Castro Adobe Facts
Name:
Rancho San Andrés Castro Adobe State Historic Park
Date built:
Most likely in the 1840s, though the family received a provisional land grant in the 1820s.
Address:
184 Old Adobe Road, Watsonville, CA 95076
[google_maps id="4831″]
Website:
https://www.thatsmypark.org/parks-and-beaches/castro-adobe-state-historic-park
Further reading:
The Rancho San Andrés Castro Adobe: Chronology of Owners Since the Mid- 1850's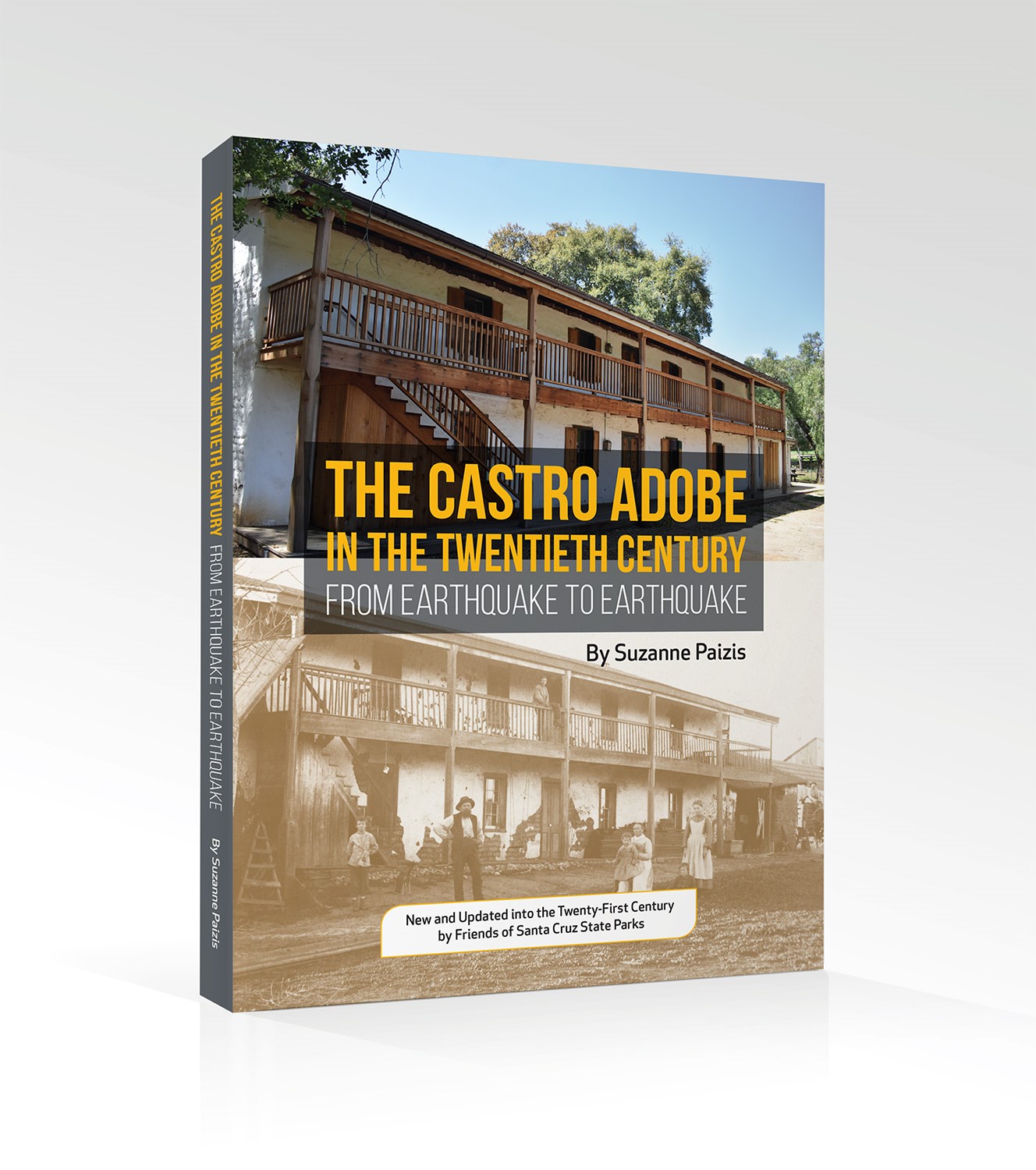 The Castro Adobe in the 20th Century, Earthquake to Earthquake